Su huerta en la Costa Tropical.

Home - About us - The "Alhondiga" - blackboard - Our products - Fruit - Vegetables - Map - Contact us
THE ALHÓNDIGA OR CORRIDA DE FRUTOS.
This system of selling by auction the horticultural products is characteristic of the coast of southeast Andalucia (Malaga, Granada & Almeria) and is based upon a Dutch system, veiling.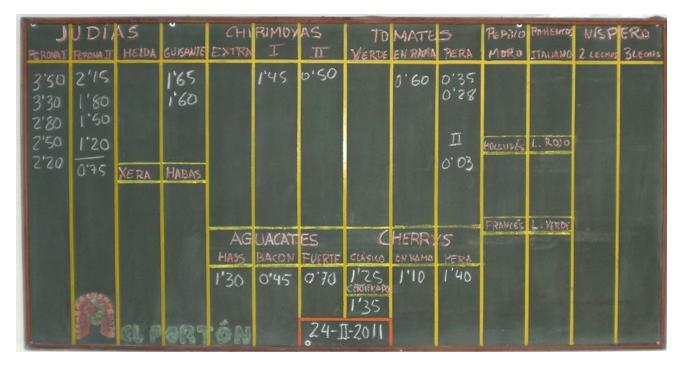 The Alhondiga or Corrida is located at our business premises Frutas el Porton in Avenida de Motril 52, Molvizar, where the farmers bring their produce for weighing and at a predetermined time of the day those products are auctioned. The buyers can be commissioned agents, agents for the dealers of large domestic markets or for export, small wholesalers etc.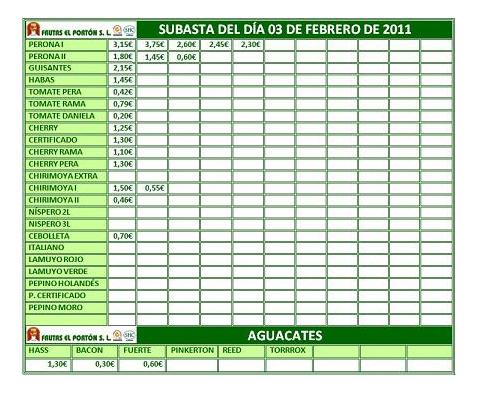 A list is generated daily with prices for all the products auctioned, the board is located outside our facilities. From the 1st February 2011 we also list these prices on our website,blackboard, it is updated daily at 17.30h.
Frutas el Portón is a member of
Asociación de Alhondiguistas ECOHAL Granada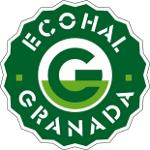 interesting links:
Home - About us - The "Alhondiga" - blackboard - Our products - Fruit - Vegetables - Map - Contact us
My thanks to Encarna Prados and Russell Gent for your help in translating this site
©2012 Frutas el Portón S.L. - Avda. de Motril,52. Molvízar - Granada - España
©2012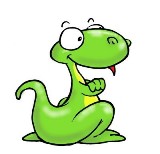 Manuel Jesús